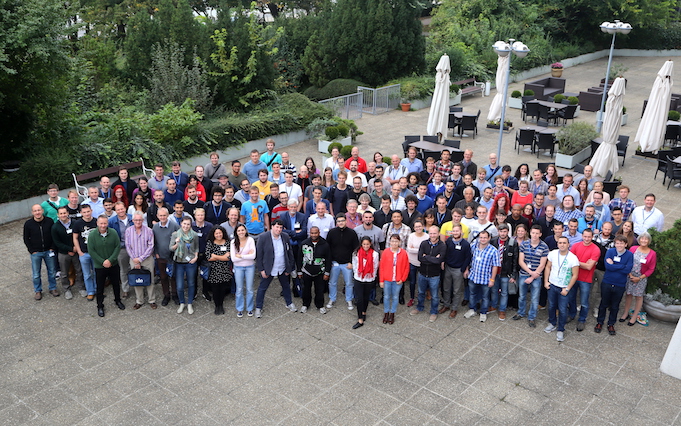 The CERN Accelerator School (CAS) and the Wigner Research Centre for Physics in Budapest jointly organised an Introduction to Accelerator Physics course in Budapest, Hungary from 2-14 October 2016.
The course was held at the Hotel Helia and was attended by 123 participants of 28 nationalities, from countries as far away as Australia, China, Russia, South Africa and the United States.
The intensive programme comprised 42 lectures, two seminars and three tutorials. A poster session and a 1-slide/1-minute session were also included in the programme, where the students were able to present their work. Feedback from the students was very positive, praising the expertise of the lecturers, as well as the high standard and quality of their lectures.
In addition to the academic programme, the students had the opportunity to visit the Royal Palace of Visegrád and the Basilica of Esztergom. A special dinner was organised on a boat on the River Danube.
Next year CAS will be organising a specialised course on Beam Injection, Extraction and Transfer, to be held in Erice, Sicily from 10-19 March and a second specialised course on Vacuum for Particle Accelerators, to be held in Lund, Sweden from 6-16 June. The next course on Advanced Accelerator Physics will be held in the UK in the early autumn and a Joint International Accelerator School on RF Technology will be held in Hayama, Japan from 16-26 October. Further information on upcoming CAS courses can be found on the CAS website.