Last month, the Tribeca Film Institute (TFI) organized a hackathon at CERN as part of the CineGlobe International Film Festival. The event saw filmmakers, artists, and storytellers descend upon Geneva, Switzerland, but also computer programmers, web developers, and videogame designers. The 42 participants from across the globe worked day and night to produce a range of exciting media works. Each team contained at least one member who could code and these skills were put to use to create games, apps, and other interactive experiences.
"We want filmmakers to think about these technologies as part of their toolkit," says Ingrid Kopp, director of digital initiatives at TFI. "Coders have a completely different way of thinking and it can be very fruitful to get creative people to think in this way, too." Amelie Leenhardt, who co-ran the hackathon with Opeyemi Olukemi, agrees: "It's an exploration of a new way of telling stories," she says. "The goal is to have filmmakers include new technologies in their practice."
One of the hackathon teams developed a game about virus outbreaks, which uses information from players' Twitter feeds to define the characteristics of the viruses and white blood cells that do battle in the game. Players will also be able to customize their viruses and white blood cells in the game, which team member Mark Meinykowycz says "is designed to spread knowledge and raise awareness about viruses, immunology and vaccines." Fellow team member Eric Drier, from web design company Upian, explains that with further development the game could even be used to model future virus outbreaks and help researchers understand how diseases spread.
Meanwhile, one team hacked a Microsoft Kinect motion-sensing device to help explain the concept of emergence, while another used heart-rate and electroencephalography sensors to customize viewers' experiences while watching video footage about climate change. Finally, one team at the hackathon decided to focus upon antimatter and CERN's AEgIS experiment, which seeks to determine how antihydrogen molecules interact with gravity. They worked on a basic mobile app which allows viewers to influence the content — in this case videos of prominent CERN physicists explaining antimatter — shown on screen. They also worked on a short online game, which will encourage people to take part in a citizen science experiment that enables participants to help analyse the data created by the AEgIs experiment. "I've never been to anything like this before, but I enjoyed it a lot," says team member Ben Segal, CERN honorary staff member and chief technology officer of the Citizen Cyberscience Centre. "Hopefully, what we've created will lead people to play the CrowdCrafting game."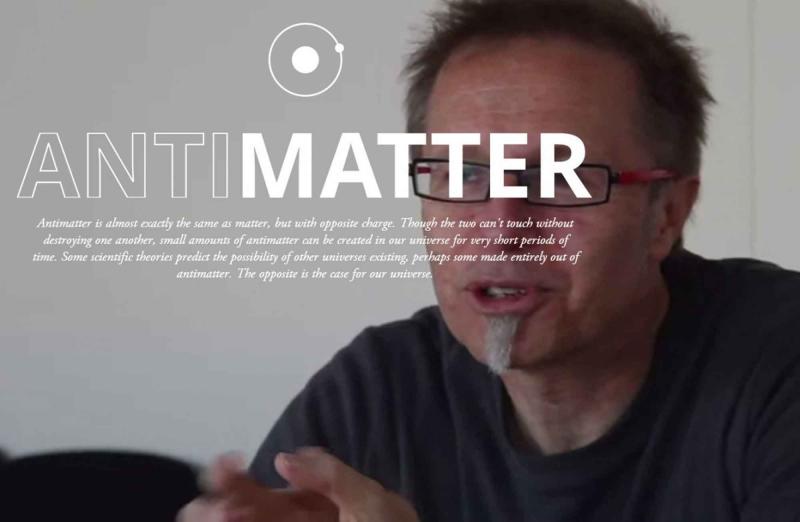 Other highlights of the CineGlobe festival included a discussion on internet privacy and the Swiss premiere of Particle Fever, a film chronicling the launch of the Large Hadron Collider at CERN. On the last evening of the festival, audience members were also treated to a live musical performance by Domenico Vicinanza. Vicinanza, who is network services product manager at GÉANT, the pan-European research and education network, created the piece through a process known as 'data sonification'. With the help of the European Grid Infrastructure, he was able to create an up-tempo duet from the data collected by NASA's Voyager 1 and 2 space probes.